Every customer journey might have an interesting beginning, whether it is from a social media post or an eye-catching website. However, it is not truly complete till the very purchase is made. Hence, one of the most important parts of customer experience is seamless payment. OrderCircle already offers integrations with brands like Stripe, Authorize.Net and PayPal for making payments easy.
Square is OrderCircle's latest addition to the list of payment interactions – another attempt at making life easier for B2B wholesalers. Check out all the upsides of having this new integration.
What is Square?
Before we talk more about the integration, let's talk about Square, the easiest way to allow every business owner an easier way to process payments via credit cards. They've grown since then and today offer a complete suite of business tools and equitable loans that give every eligible business the scope to grow. From side gigs to sports stadiums, they are helping businesses to succeed on their own terms.
So, Why Did We Decide To Choose Square? 
Today, Square provides the option to accept payments with cards like Visa, MasterCard, and others. They fastrack the check out process with the cards' details, and those details are securely saved. 
How does Square Integration Help You?
If you are already selling via the online channel, the integration comes to you at a perfect time.  The Square integration gives your brand and your customers a great option to use Square as your preferred payment gateway.
Here are the quick features of the new payment integration you can use.
1. Checkouts Made Faster
You can serve more consumers by streamlining your checkout process with an integrated payment gateway like Square. Incorporating advanced payment options for your ecommerce store is important today because you don't want important customers to be leaving your store that close to a sale. 
2. Avoid Juggling Between Payment Vendors
OrderCircle has an exclusive list of best payment vendors to make your invoice and payment management smooth and of high quality. Square is one system that integrates with the system. As a result, there are fewer tools to maintain and support phone numbers to dial. A variety of additional integrated payment options are also provided, such as Stripe, Authorize. Net etc. Thus, managing your order payments gets easier than ever.
3. Payments that Help in Cost Reduction
You can save time and money by streamlining your checkout procedures. With the Square integration automatically syncing with your inventory management software, faster transaction processing and less data entry lower labor expenses, and stocktake becomes more profitable and quicker. Isn't it much better when you have more to improve and even more to save?
4. The Complete Customer Experience
Customized customer experience can make a huge difference for any ecommerce store. You can provide your clients with a more individualized experience while serving them more quickly with OrderCircle. Your frontline personnel can engage with customers and offer a distinctive customer experience that generates positive word-of-mouth and more sales with real-time access to customer information and sales records. With OrderCircle, customer experience goes to the next level.
If you still haven't found what you are looking for, here it is a quick FAQ that you must be aware
Does OrderCircle store the card details?




No, OrderCircle does not save the information and all the sensitive information of the card is saved with square only. 

Does OrderCircle charge separately for this integration?




Yes,

1

% against each transcation




Does Square charge any amount upon making business payments in OrderCircle?




Square has their payment plans, we are only facilitating payment for the same. 

Do I have to get the approval every time I make the payment or is it just one time approval?




It is once in a lifetime approval system to get started




May I use multiple accounts in Square with the same business account in OrderCircle ?




No, 1 user of OrderCircle can only add one specific Square account. We don't allow multiple accounts to avoid any kind of duplication and confusion.

Any kind of OrderCircle's account type that isn't eligible for this integration?
We strongly believe in offering maximum in minimum so we are offering no such limitation.
7. What compliance is OrderCircle following?
OrderCircle does not save the card details and hence only Square has the confidential details of card and card holder. OrderCircle is providing PCI compliant service to ensure that data is super secure in Square's database. 
So, how can I integrate Square with OrderCircle?
Square X OrderCircle
Square Auth Flow
Step 1: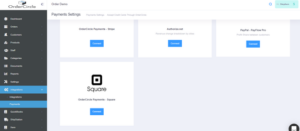 Go to payment tab in OrderCircle. Click on Connect button of Square.
Step 2:
OrderCircle will redirect to Square. Login your square account.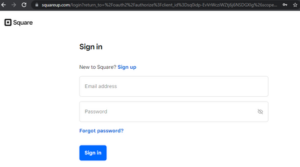 Step 3: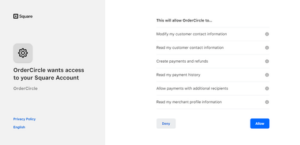 Allow permissions from Square to OrderCircle.
Step 4: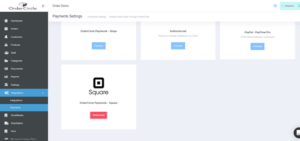 Square will redirect to OrderCircle.
Step 5:
To add card against customer, go to customer details page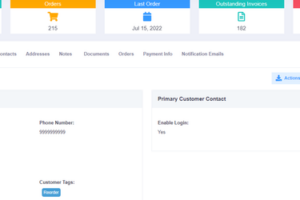 Step 6:
Select billing address for respective card and add card.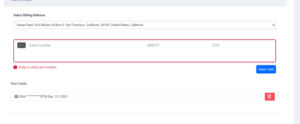 Step 7:
Make payment against order. Select card on order details screen.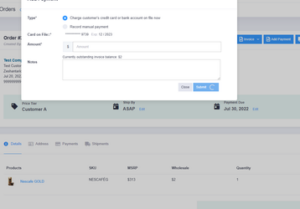 Step 8:
In Square transactions you can check the transactions.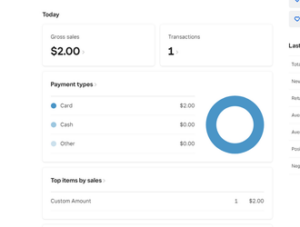 To get a detailed understanding, Book a demo today to try out Square at OrderCircle.