Have you ever had the urge to communicate with someone in your own language so that you explain something faster? If you imagine such a scenario, you'll be able to understand the power that languages can wield. This is especially relevant in the world of e-commerce which more and more people are turning towards, each day.
People casually tend to assume, for B2B businesses, that the target market they're aiming for is a 'business entity. But here's a fun fact – businesses are also run by people! Every person visiting your website is looking for convenience and a smooth experience and Language can be a very basic and smart point, to begin with.
OrderCircle's Multi-Lingual Store is now here!
You have a good order management system in place with OrderCircle, your inventories have been managed, and customer analysis reports made. So are you ready to take your business to the next level?
OrderCircle is all set to help your business go global with its multi-lingual stores. With a total of six languages, you can reach out to your customers in the best way possible. The diversity of languages – which include English, French, Spanish, Dutch, Chinese and Swedish – offered by us can help you reach out to customers from all over the world. The best part is, it is supremely easy to set up and you can get started in a matter of minutes!
A Step-wise Guide to Set Up your Multi-Lingual Store
In order to get started, all you need to do is adjust your settings and get going in whatever language you please. Follow the steps below to put your business on the world map –
Step 1: Once you open your dashboard, navigate to the Go to the Settings option in the side panel and select Store Settings.
Step 2: Find the General Settings tab on the top. Scroll down.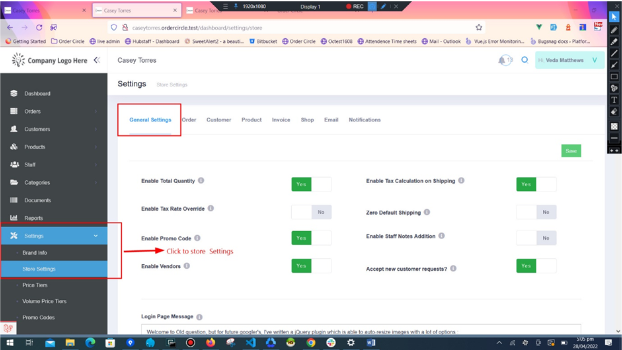 Step 3: Stop at the Default Brand Language section. You'll see a list of languages we offer. Choose the language you want to sell in and select the Save Option.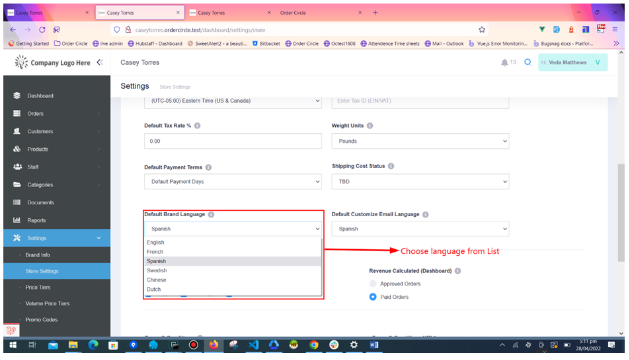 Step 4: Now you want to be sure that the customer facing end has been updated in the newly selected language. Go to the Preview Customer Shop option which allows you to see what the customer will read and experience upon visiting your store.Step 5: Check out the example of one of our Multilingual stores with Spanish language selected as the default option.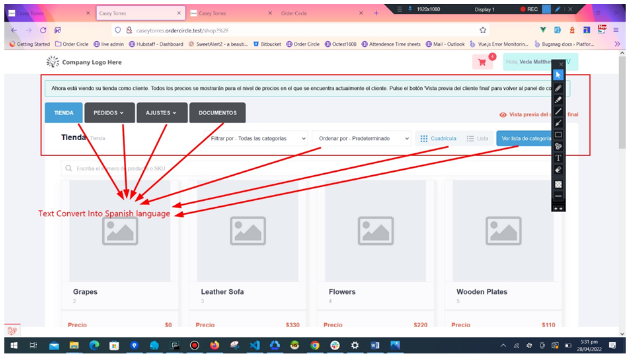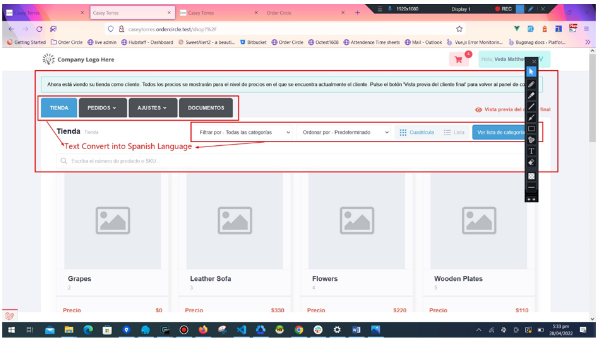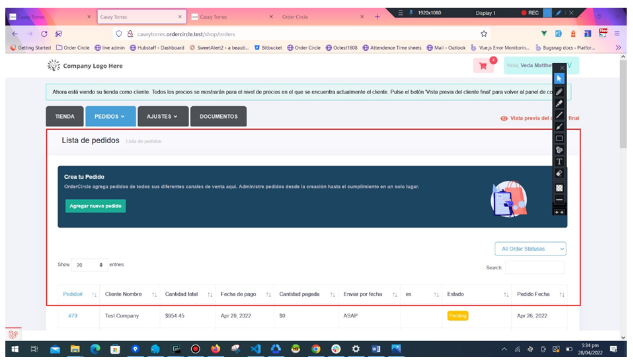 You can follow the same steps and change the language from Brand Default Options as well. Check out the same store with the language changed to Dutch: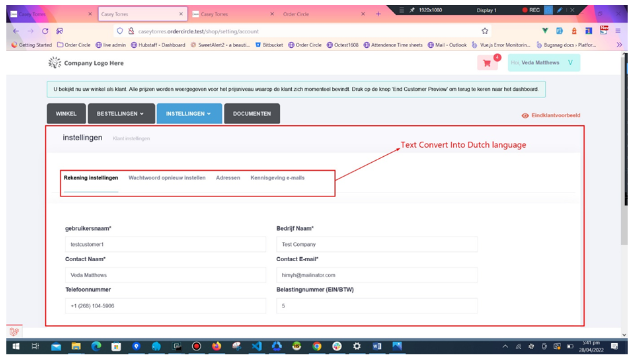 Areas to be Covered by the Multi-Lingual Store
The Multi-lingual store covers almost every aspect of your OrderCircle account, allowing you to operate swiftly. Here is the main outline of the features and areas covered within the multi-lingual store.
These areas include the following features/locations:
Customer Preview Store

:

As the name suggests, the page allows you to fill in the shoes of the client before the client actually sees it. Once you change the language from the 'Default brand language', make sure the feature has been put into effect and the new language appears. This way you can be double sure and point out any glitches in advance.

During the Shopping Process:

While your customer shops, they will be able to see the

Shop Screen, Product Popups, Product Detail popups and even the Product Variant Listing Popup

in their mother tongue. This is probably the most convenient shopping experience you can create, as people will love to shop in their own language.

While placing the Order

: Important pages like the

Order List, Create Order, Reorder, and Order Details

will be covered within the multi-lingual store feature. People will be able to read out and place their orders in their local language. It is highly likely that once they read their order in a language they are familiar with, they will order again.

General Account Features

: OrderCircle ensures that the linguistic changes are available beyond the buying and selling horizon. People will be able to access their

Account Settings, Reset Passwords, Addresses and Emails

using this feature. 

Documents

in your own language

: If you have changed the language for your storefront, you will also receive the specialized and detailed reports offered by OrderCircle in your very own language. We totally understand the comfort of reading in your mother tongue so that you can improve your store in a desired way.

Order Completions & Onboarding

:

Order Confirmation Email, Shipping Confirmation Email, Order Invoice Email, Order Rejection Email, Store Credit Email, Welcome Email

are other important communication you get to have in the language you choose!
Open your Multi-Lingual Store Today!
Now that you know how easy it is to set up a multi-lingual store on OrderCircle, all the various pointers you can read in your own language and all the advantages of offering the mult-lingual feature, dive right into opening it in a handful of seconds.
Get a free trial with OrderCircle if you are new here. We'll help you get set and become a maestro in managing orders efficiently.