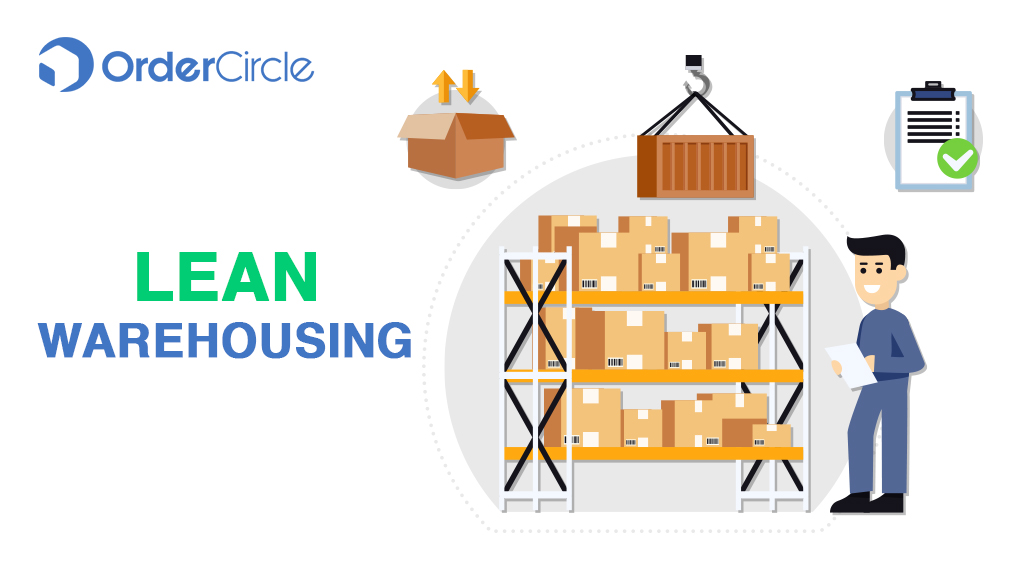 Managing a warehouse efficiently is the key to a successful business. It helps in timely meeting customer demand while reducing investments. With the growth in a company, inventory/warehouse management becomes more challenging. Businesses follow many established practices for the same. Lean warehousing is one such practice. It aims at efficient warehouse management, which benefits the company.
Let us understand the concept of lean warehousing in detail. We shall also understand the principles underlying this concept.
What is Lean Warehousing?
Lean warehousing means managing a warehouse optimally. It aims at eliminating inefficient processes. This helps in maximizing returns and reducing costs.
In today's world, a warehouse is much more than just storing the inventory. It also includes other processes like packing, dispatch, sorting, etc. Lean warehousing focuses on improving these processes and eliminating non-useful processes. These processes use resources but do not add value to the business. Lean warehousing aims at highlighting the problem areas and solving them.
The concept of Lean management has emerged from Japan.
Lean warehousing aims at increasing productivity. This is done by eliminating wastage (Muda), overburden (Muri), and irregularity (Mura). These three Japanese words form the basis of lean warehousing.
How does Lean Warehousing help?
A business faces many challenges in today's world. These include timely meeting customer demand, maintaining adequate inventory, keeping costs under control, retaining workforce, etc. Lean warehousing helps address these challenges. It helps reduce costs, manage large inventories, speed up deliveries, manage demand fluctuations, etc.
Below are some of the benefits lean warehousing offers:
It reduces order processing time through the use of standard operating procedures
It reduces costs by eliminating inefficient handling of inventory
It helps in timely deliveries, including urgent ones
It helps in managing a large inventory through sorting and organizing functions
It helps in managing seasonal demand through an optimum inventory management
It helps in efficient use of warehouse space through proper storage of inventory
It aims at optimization and hence promotes continuous improvement